Articles (the, a, an)
Click to download a PDF of this lesson.
Every time you use a noun, rules exist for whether it should be singular or plural AND if it needs an article (the, a, an). Pronouns are types of nouns but never take articles. Complicating the issue is the fact that some nouns are countable and some are not countable. Following the question and flowchart below, you can determine which article to use (if any). Note that the symbol Ø is used to mean "null" or no article.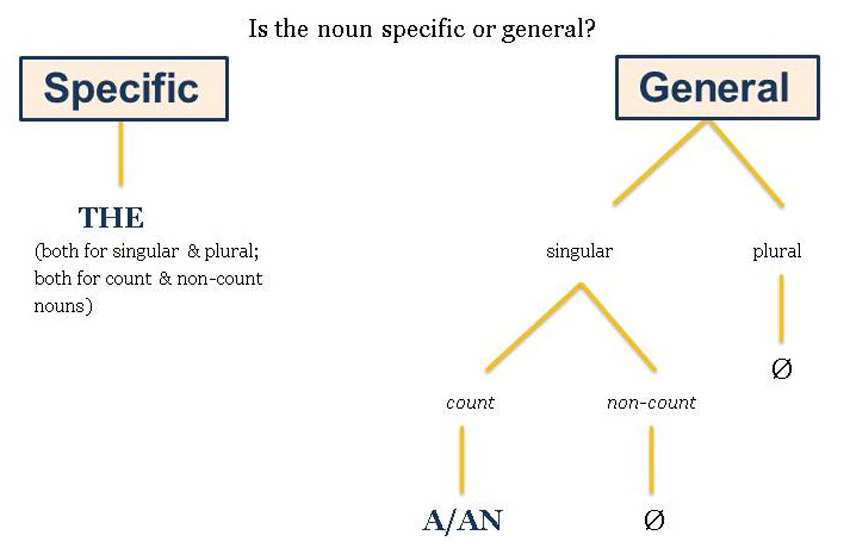 Click each topic below to learn more about using articles