Summer Sessions
Students have two options for academic support through AATC this summer. OPTION 1 - Book an individual appointment with a Tutor through OASIS. OPTION 2 - Join a Zoom drop-in session or workshop with a Chemistry Specialist. Click on the tabs above to learn more and access schedules.
Meet the Undergraduate Chemistry Tutors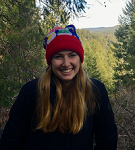 Ally Andre
Courses: CHE 8AB, MAT 17ABC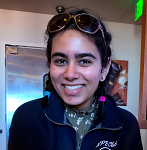 Shivani Maisuria
Courses: CHE2ABC, PHY7ABC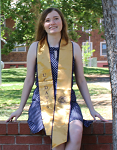 Hannah Reeves
Courses: CHE118ABC, PHY7ABC
James Schmidt
Courses: CHE2ABC, CHE8AB
---
AATC Specialists and Content
Our current chemistry specialists are working from home: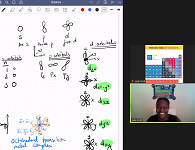 Jade, and 

Mariya.
Visit our VIDEO catalog by course and topic for a quick review or example problem any time.
Handouts, Videos, Practice Problems, and More
Summer Session 2
Zoom sessions will begin on Monday, August 3, 2020. Click on the course to join the Zoom session or book an appointment. Students do not need to attend the entire session in order to participate and are encouraged to join at any time during the session. Students can also book an individual appointment with an AATC Tutor in OASIS.