How to Get a Job Here:
The Academic Assistance and Tutoring Centers (AATC) employs 250-300 undergraduate
tutors each quarter to provide academic assistance to UC Davis undergraduate students. Tutors can be assigned to work with students individually or in groups through any number of tutoring services.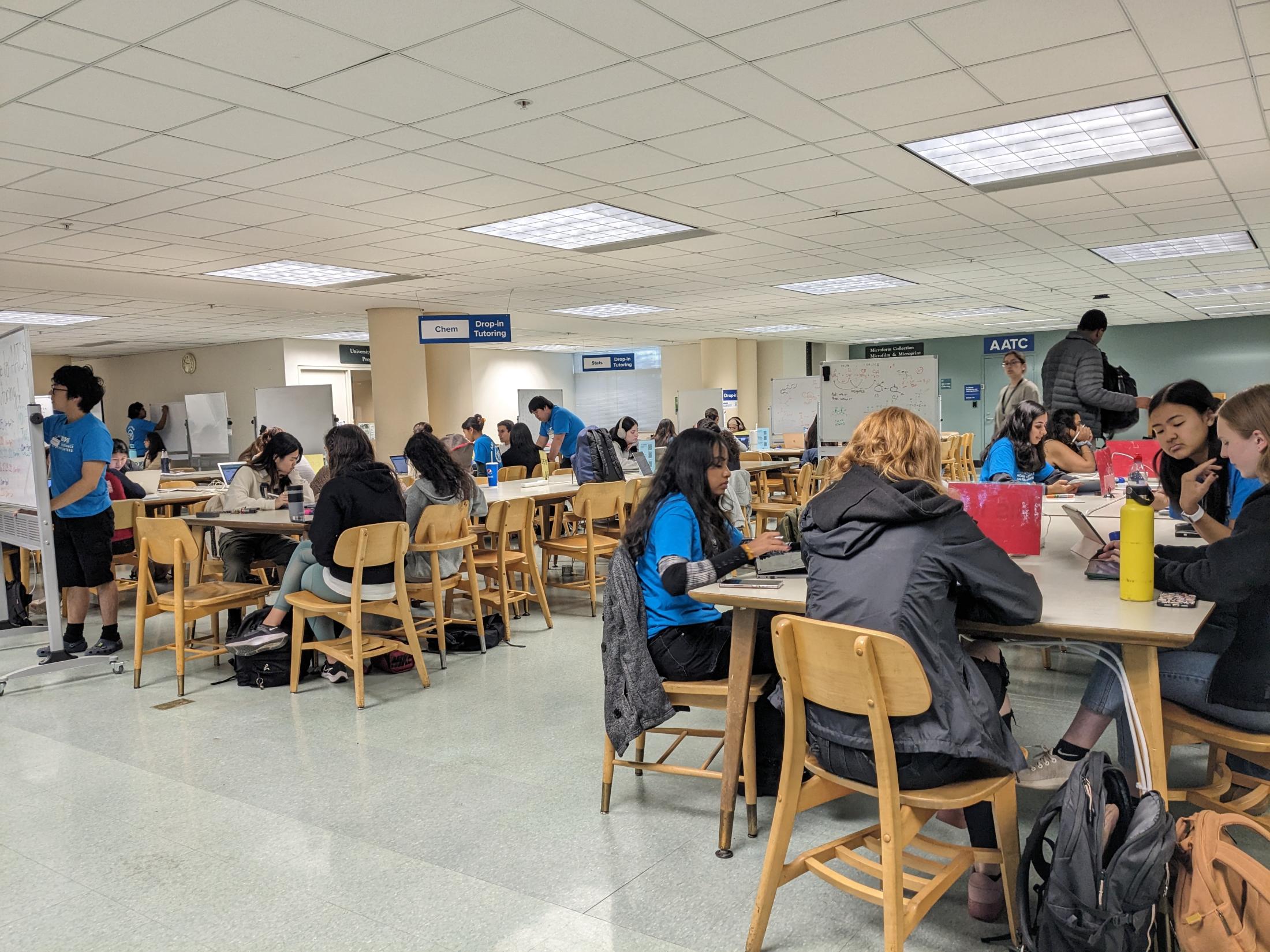 Successful tutors are familiar with their subject material, take the time to prepare for tutoring and practice tutoring techniques that create an interactive learning environment. Successful tutoring strategies include teaching by asking questions, the use of positive reinforcement, and the use of feedback to determine student subject understanding. 
If you are interested in helping others be as successful as you are, consider applying for a tutoring position. The rewards are great for both you and the students! Please click here to fill out our online application form.
Requirements:
Be a currently enrolled UC Davis undergraduate.

Completion of the UC Davis course you wish to tutor at UC Davis with at least a 3.3 GPA (B+ or higher). The course must have been completed within a year of applying for a tutor position.
Have an overall cumulative GPA of at least 2.75 and maintain this GPA during employment.
Complete a mock tutoring session as part of the interview process. 
Writing Tutors are required to complete a writing competency exam.
Register for a 10-week tutor pedagogy class within the first two quarters of being hired.
Please note: Tutors can work anywhere from 0-19 hours per week. We cannot guarantee hours for tutors during any quarter for a variety of reasons, including but not limited to: demand for subjects, hours of operation, tutors' availability, etc. To increase your chances of being scheduled, please submit availability on time, have open hours during regular tutoring times, and add all subjects that you are eligible to tutor to your application.